RISC OS SouthWest Show 2019 - Saturday 16th February, 2019

Orpheus Internet and R-Comp Interactive are pleased to announce the RISC OS SouthWest Show, 2019. After the success of the last few year's shows the two companies have joined forces once again to ensure that 'the show must go on'!

The date for the exhibition will be Saturday 16th February, 2019.

The NEW location is the Arnos Manor Hotel. The new venue is much more convenient for everyone, whether you're coming down from the Midlands on the M5 or coming across from London area on the M4. The hotel is only about a mile or two from the motorway junctions. This should make for a much easier journey for visitors and exhibitors. See the Google Maps link below for directions.

We're really hoping all this will encourage folks to come to the show, because like all RISC OS events, we need you guys. The change of venue has meant that this year has been extra challenging, so we'd ask folks to think hard about trying to get to the event to show your enthusiasm for all things RISC OS. This year we have more exhibitors too, so no excuse not to come along!
Riscository have created a helpful set of pictorial directions to the venue from common directions here.
More maps of the area and information about transport and parking can be found here.


We look forward to seeing everyone again this year, please give all the exhibitors your support.

If you would like to exhibit at the Show please contact us on 01702 462385 as soon as possible to discuss your requirements, we will be happy to assist you as much as we can in ensuring you have a good show! Hurry, space is limited!
Show Timetable
10:30 - Show Opens
12:00 - Talk by R-Comp & RISC OS Developments
13:30 - Talk by Sine Nomine
14:30 - Talk by RISC OS Open Ltd (ROOL)
15:15 - Talk by Steve Fryatt
16:00 - Show Closes

Talks will take place in the dedicated Show Theatre next door to the exhibition area.

Charity Stand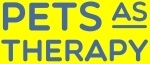 This year, our Charity Stand will be supporting "Pets as Therapy". Please give them your support.
STOP PRESS The Charity Stand raised an amazing £280 this year, the best for many years! Many thanks to everyone who supported them!

Banners for your website
Please download one of the banners and paste the banner code below it into your own site to advertise the show:


<a href="http://www.riscos-swshow.co.uk/"><img src="smbanner(560x112).png" width="560" height="112" alt="RISC OS SouthWest Show 2019"></a>


<a href="http://www.riscos-swshow.co.uk/"><img src="smbanner(400x80).png" width="400" height="80" alt="RISC OS SouthWest Show 2019"></a>


<a href="http://www.riscos-swshow.co.uk/"><img src="smbanner(300x60).png" width="300" height="60" alt="RISC OS SouthWest Show 2019"></a>


<a href="http://www.riscos-swshow.co.uk/"><img src="vertbanner.png" width="120" height="313" alt="RISC OS SouthWest Show 2019"></a>