RISC OS SouthWest Show 2018 - Saturday 24th February, 2018

Orpheus Internet and R-Comp Interactive are pleased to announce the RISC OS SouthWest Show, 2018. After the success of the last few year's shows the two companies have joined forces once again to ensure that 'the show must go on'!

The date for the exhibition will be Saturday 24th February, 2018.

The location, as in previous years, is the Webbington Hotel, near Weston- super-Mare, just 25miles south of Bristol, approximately 10mins drive from Junction 22 of the M5.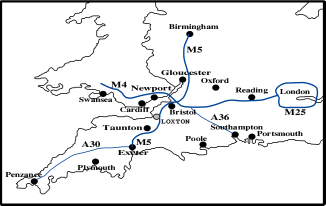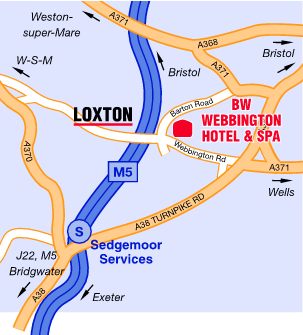 View Google Map & get directions
To allow time for people to arrive in the morning, the show won't officially begin until 10.30am, and will finish at 4pm depending upon how busy things are.

Many of the "usual suspects" for RISC OS exhibitions have already confirmed their attendance, so hopefully it'll be a good show. With so many new RISC OS/ARM developments recently, there's a real buzz in the RISC OS scene at the moment, and we hope you'll be able to come to share it with us.

In addition to the usual stands, talks and events, it is planned to have a "Raspberry Jam" area to encourage home coders, and introduce more people to the RISC OS scene. The hope is that people who buy a Raspberry Pi for other purposes will see RISC OS, and be interested in getting involved with all things RISC OS.

We look forward to seeing you there. The SouthWest Show is always a fun, happy show, with time to talk, learn and suggest. There's a strong sense of community with this show, which is why we are so keen to ensure it happens year after year.

Exhibitors

A full list of current exhibitors is now here. We look forward to seeing everyone again this year, please give all the exhibitors your support.

If you would like to exhibit at the Show, we still have a few tables left. Please contact us on 01702 462385 as soon as possible to discuss your requirements, we will be happy to assist you as much as we can in ensuring you have a good show! Hurry, space is limited!
Banners for your website
Please download one of the banners and paste the banner code below it into your own site to advertise the show:


<a href="http://www.riscos-swshow.co.uk/"><img src="smbanner(560x112).png" width="560" height="112" alt="RISC OS SouthWest Show 2018"></a>


<a href="http://www.riscos-swshow.co.uk/"><img src="smbanner(400x80).png" width="400" height="80" alt="RISC OS SouthWest Show 2018"></a>


<a href="http://www.riscos-swshow.co.uk/"><img src="smbanner(300x60).png" width="300" height="60" alt="RISC OS SouthWest Show 2018"></a>


<a href="http://www.riscos-swshow.co.uk/"><img src="vertbanner.png" width="120" height="313" alt="RISC OS SouthWest Show 2018"></a>